User:Caroline
From the Family Tree Forum Reference Library
Maternal surnames
GILLETT ~ Gloucestershire (Oddington, Maugersbury, Stow on the Wold) and Oxfordshire (Brize Norton, Shilton)
de FRAINE ~ Bedfordshire (Woburn area) and Buckinghamshire (Aylesbury, Chesham)
TOMPKINS ~ Oxfordshire (Bicester area), Buckinghamshire (all over the place) and Essex (Aveley, Stanford le Hope)
OSBORN ~ Oxfordshire (Hethe, Ambrosden and surrounding area)
GODFREE ~ Gloucestershire (Great Rissington)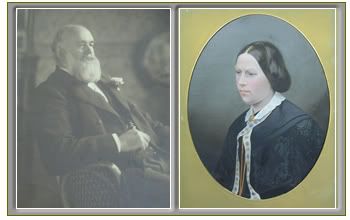 My great great grandparents, Sarah Jane Godfree married John Tompkins in Great Rissington, Gloucestershire on the 28th December 1853.
John's maternal uncle, George Osborn, had earlier married Elizabeth Godfree, Sarah's oldest sister in 1850.
Edwin Osborn Tompkins, son of John and Sarah Jane, married Susan Gillett and Rosa Ellen Tompkins, daughter of John and Sarah Jane, married Thomas Turner de Fraine at a double wedding in 1890. Susan Gillett was the step daughter of John Tompkin's second wife, Emma, who was the younger sister of Sarah Jane Godfree.

Photograph of the Double Wedding 1890. Aveley Hall, Essex.

In 1928, Kathleen Mary Tompkins (Molly) the daughter of Edwin Osborn and Susan married Thomas Leigh de Fraine, son of Thomas Turner and Rosa Ellen.


Paternal Surnames
LEWCOCK ~ Hampshire (Odiham), Surrey (Farnham), Middlesex (Islington, Pancras)
REED ~ Sussex (Chichester), Middlesex (Pancras, Islington)
ADAMS ~ West Sussex (Stoughton), Hampshire (Horndean area)
USHER ~ Huntingdonshire (St Ives)
HART ~ Surrey (Farnham)
ELKINS ~ Sussex (Westbourne), Surrey (Wrecclesham, Farnham)

BRADLEY ~ Worcestershire, Staffordshire, Middlesex (Clerkenwell), Essex (Walthamstow)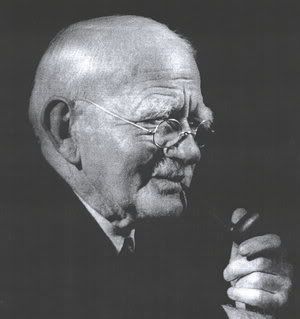 William Eli Bradley, my great grandfather.
This picture hangs behind the bar in Bradley's Spanish Bar.
William ran a glass decorating business in the area in the first half of last century.
The family story goes that he walked from Kidderminster to London to seek his fortune.

SIMPSON ~ Glasgow, Middlesex (Clerkenwell)
Catherine née Simpson and William Eli Bradley celebrated their Diamond Wedding in 1952.
WHITEHILL ~ Glasgow, Renfrewshire
MCKIRDY ~ Glasgow