User:LynnTheForestFan-194
From the Family Tree Forum Reference Library
I have been researching my family history since Feb 2005 and have traced relatives in America & Australia. My Father's family come primarily from Lincolnshire & East Yorkshire, whilst my Mum's family are more widespread. I have a particular interest in Barton upon Humber, North Lincolnshire.
Lincolnshire: Smith, Appleyard, Barley, Welch, Young, Havercroft, Chapman & Anderton
East Yorkshire: Stead & Hutchinson
Norfolk: Clarke & Drake
London: Fleming, Stowell
Kent: Levy
Essex: Layzell
Derbyshire: Holt
The marriage of my great aunt Charlotte Appleyard 1917. The picture shows her parents and all but 4 of her 14 siblings, (3 of whom had already died) and her sister in law who was pregnant with her eldest child who is still alive today.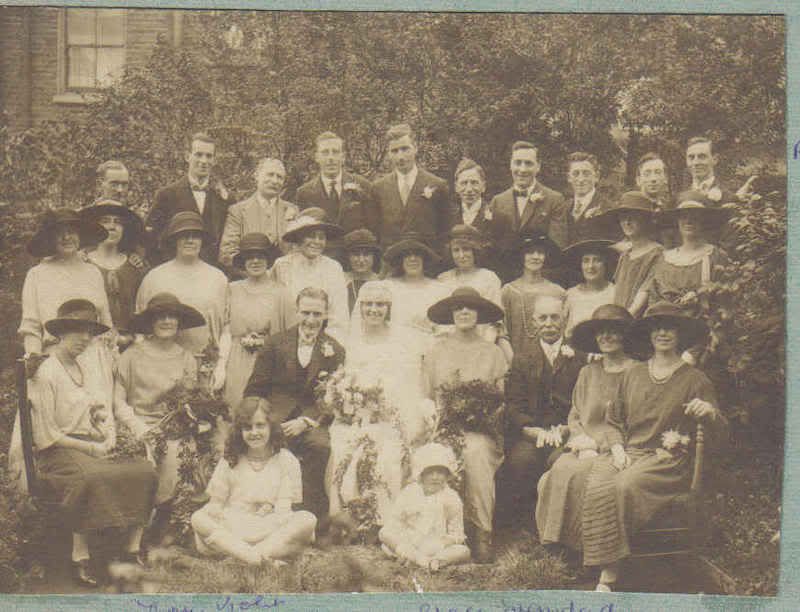 This is my maternal grandparents' wedding from 1923 and includes 1 set of great grandparents & 1 great grandfather